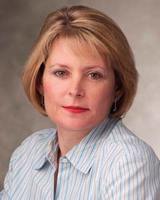 Hello from Germany...
January 9, 2007
Late afternoon in Frankfurt. It's set-up day for Heimtextil exhibitors and comb-through-art day for designers. Most common remark: "Can you believe how warm it is here?" A Heimtextil without snowboots is like…paradise.
This live-blogging from a trade show is a first-time effort for HTT. We thought we'd give it a try to see if our readers who CAN'T make it to town find it worthwhile. So please let us know what you think.
I'll add this caveat: Since this is our inaugural run, any type of technical snafu can happen — and probably will. Please bear with us, and we'll do our best to bring you the news as we hear it from the Messe.