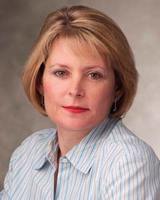 Private Label Marches On
February 23, 2009
Ad Age has a piece today about how the economy threatens packaged goods brands as retailers turn increasingly to private labels.
"The bad news is that this time could be a lot worse — more like the U.K. or Canada in the 1970s than the U.S. in the 1990s, according to some industry watchers. They predict a structural slowdown in consumer spending that could last four to 10 years, which, combined with increasingly marketing-savvy and aggressive retailers, could conspire to push private-label shares to a dizzying high — as much as six times the roughly one-point gain already seen since the recession began in December 2007."
Of course, in the home textiles world the idea of broadly distributed national brands pretty much hit the wall some time ago in terms of multi-chain, multi-channel reach.
Ad Age noted that a couple big consumer products companies are working to dovetail with retailer's private label efforts. General Mills created Old El Paso stations stocked with store branded cheese, veggie and meat alongside the Old El Paso kits. At Meijer, Kraft set up a merchandiser to cross-market the retailer's private label bread with Kraft meats and cheeses.
As retailers look to further rationalize assortments in under-performing home departments, I wonder if there's a chance to take a page from this kind of approach – coordinating branded fashion bedding with the retailer's house brand solid color sheets, or example.
Just a thought.