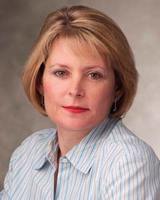 Testing, testing
October 24, 2007
Despite the housing slump and other economic bummers — or perhaps because of them — retailers of all stripes are cautiously experimenting with new formats. 
The Atlanta Journal Constitution has the low-down (with pictures!) on Home Depot's new female-friendly Design Center, which opened last week in Charlotte, NC. (Another test store is located in Concord, Calif.) Bottom line: Looks a lot like Expo, but not entirely.
Also new as of 12 days ago is Williams-Sonoma's new infant apparel concept, Threads. The San Fransisco Business Times takes a look at the inaugural unit in Bellview, Wash. A second unit is slated to open next month on New York's Upper East Side.
Circuit City is testing a smaller, more interactive concept store called The City in conjunction with Comcast and Ethan Allen Furniture. You can read more about that here and here.
Retailing Today reports on a new prototype A&P store that pushes food to the back of the store and non-food items closer to check-out.
And for something a little different, Toys 'r Us tests out a pop-up store in Manhattan. Our sister publication, Playthings, advanced the story here. Retailing Today does a walk-through here.
As is always the case, each of these borrows a little something from another channel and/or expands out product considered tertiary in the retailer's main nameplate format.  Not one of the retailers involved in these tests is currently talking about a 1990's style roll-out. Most, in fact, are looking at the formats as incubators that could generate ideas for the mother store.
What will be will be. As a professional retail junkie, I consider it all good stuff.