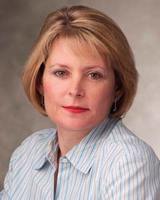 Everybody talks about the weather...
October 9, 2007
Blaming the weather for poor sales results is a time-honored tradition. But this morning an interesting piece from weather forecaster Planalytics landed in my email. In it, Planalytics estimates the bite that unseasonably warm, dry weather took out of various product sales over the past month.
According to the Planalytics Weather-Driven Demand Indices, national weather favorability in September performed as follows:
Restaurants:       + 11%
Home Centers:     + 8%
Softlines:              - 17%
Broadlines:           - 19%
You can download the report here.