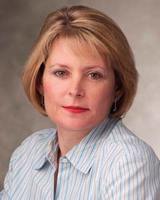 It's February. It's New York. It's Market Week.
February 12, 2007
Hard to believe that Sunday is Day 1 of market. But by all indications, in the second go-round of what is supposed to be a Monday-Friday market week most retailers are refraining from weekend appointments. Most folks I've spoken to consider that a good thing.
I talked to a couple of people this evening at HTT's market kick-off party who said they'd had several retail appointments today. All others had two to four. Today, for many, was about sales meetings and supplier get-togethers.
BTW, I'm hearing reports that it's more like a Monday to Thursday market week, with Monday to Wednesday heavy on the appointments, and Thursday standing in as mop-up day. Out-of-town suppliers gripe that the locals (read: BBB & LNT) insist on preview appointments Thursday and Friday, thereby dragging them into town for a weekend of nothingness.
Lots of complaints today about the February timing — almost exclusively to do with the cold. As of last night, there has been a change in forecast, and Wednesday is expected to be a day of snow, sleet and/or rain. Yes, people are freaking, fretting, kvetching and kvelling. But with Manhattan situated on the harbor, honestly, anything could happen. Or not.
I've only scratched the surface of showrooms thus far (one appointment last Thursday, three on Friday and a full day today), but in terms of trend, here's what I'm seeing so far:
Chocolate
Velvet
Printed velvet
Large-scale Jacobians
Large-scale paisleys
Large-scale damasks
Medallion motifs
Textured surfaces (as opposed to heavily embellished surfaces)
Botanicals
Regarding bling, still important, but the volume has been turned waaaaay down.
Design quote du jour comes from Jared Clark, designer of Tommy Hilfiger Home: "Black & white is turning into what happened with animal prints. It's not a trend anymore, it's a standard."
Throw in a splash of red (and Jared did), and it bears out what I've seen over the past few days.
More after tomorrow night's round of market parties.
Stay warm!