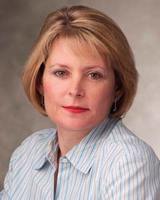 Everybody Talks About the Weather…
February 13, 2007
Officially day one of the New York market week — day two for your correspondent. Confirmation from many quarters that today, Tuesday and Wednesday are to be the heavy days in terms of retailer traffic.People fretting all day about the winter storm expected on Wednesday and what impact it might have on appointments.
As of this evening, the forecast has shifted from a full-on snowstorm to early morning snow followed by a day of heavy rain. Not pretty, to be sure. But as I noted in my post yesterday evening, as a harbor city Manhattan often escapes dire weather predicted to beset it. May hold true again this week. May not.
The mood of the market thus far: when you strip away all the palaver, it's pretty much business as usual. Challenging? Yes. Is there some good, creative product out there? Yes again. Is there a lot of careful, same-old in new skin product? Yes. Gotta hedge your bets, after all.
What stuck me today was how much more fleet and flexible suppliers have become. Maybe they thrust into a new category 10 months ago and it hit. They're blowing it out on the showroom floor. Maybe it didn't hit. It's wiped off the map as though it never happened, and they're on to the next thing.
I've got the sense that much of the dead wood has been cleared away. At the same time, relative newcomers (read: off-shore) are salting their ranks with domestic vets who know the market. I think we're passing over a threshold here.
Today's cool stuff:
Glass/stainless steel bath accessories at WestPoint.
"Kimono" window ties at TexStyle.
"The Perfect Sheet" at Dan River. Here's the beauty part: The "perfect sheet" is whatever you say it is. It's Marketing 101. And hallelujah for that.