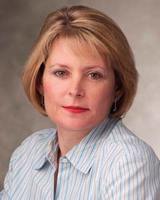 The Weather… Again
February 14, 2007
Well, when I left tonight's last market party around 8 p.m., it had begun snowing. It's two hours later now, and in Manhattan, it has stopped.
Not much in the way of accumulation where I live at the foot of Manhattan. But the local weather forecast calls for freezing rain, sleet and snow tomorrow morning, followed by heavy snow for the late afternoon/early evening. Looks like it's going to be a sloppy day.
The mood of the market so far — it's okay. People say the business is challenging; but they don't say it as though that's a new thing. They say it as a fact of life. Most companies I've visited seem to have figured out their strategies.  As I mentioned in last night's post, suppliers appear to be much more flexible than they were two or three years ago.
More confirmation this week that suppliers are finding niches outside traditional volume channels. People are talking about business they're quietly doing with mattress stores, furniture stores, independent retailers, Internet retailers, drug stores, automotive stores, grocery stores and hotels.
Here's the great thing about suppliers spreading their wings: I firmly believe that those who are now playing in other arenas are going to wind up developing unique, niche products that work their way back into the mainstream. I feel we are on the brink of a creative revival.
Design notes:
Champagne is the new pink
Champagne is the new fawn
Flocking
Silk
Linen
Tailored looks
Edited assortments
Lined curtains for value add
Design question of the day: Is black & white giving way to black & ivory? As a pure statement, it seems to be heading that way. Alternatively, the black & white story is moving ahead with a bang of red.
I'm laying bets that the next step for black & white is a splash of teal…or aqua marine…or citrus.