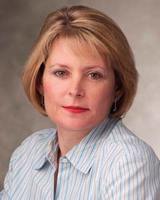 Holly Jolly Headache
November 1, 2007
First came word that holiday store-level promotions set for an earlier-than-usual debut tomorrow. Now comes news that on-line merchants will be heavily promotional as well. 
Internet Retailer surveyed its readership, and concluded: "Online retailers are already planning to conduct more and varied promotions this Christmas," with some 58% of them planning to up the ante.
Survey respondents also predict the era of staggering year-over-year Internet sales gains may be over. Over three-quarters of retailers predicted their on-line holiday sales will grow by 20% or less this year.
Meantime, Consumer Reports surveys consumers and finds them planning to start shopping later than usual.
Oh, boy.
UPDATE
This just in from Deloitte. Survey finds 41% of shoppers plan to spend less this holiday. However, they plan to buy more stuff. Guess those promos work, after all.