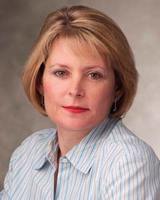 Heimtextil – Opening Day
January 14, 2009
The state of the global economy is Topic No.1, no matter who you talk to at Heimtextil. I ran into a U.S. supplier at mid-day who said: "Everybody keeps asking me about Obama, and I'm telling them he can't fix this overnight!'
Within the subject of the economy are a number of discussions about what various governments around the world are doing to stabilize/subsidize their textiles industries – or not. Consensus winner of the government that is doing the most to help: China.
The more hopeful among the crowd envision positive economic movement getting underway in the back half of this year – but it must be stressed these folks are more hopeful, again, than optimistic. Most expect the thaw to begin in 2010, late in the year. (Here's hoping we're all overly pessimistic on that score.)
Another big talking point: Linens 'n Things. The inventories in U.S. stores might now be almost fully digested, but there's a lot of first-cost inventory now grinding its way through the global system.
Heimtextil attendance by U.S. retailers is, as expected, off. Confirmed at the show so far: Sears, Tuesday Morning, Bed Bath & Beyond, Pier 1, Lands' End, Soft Surroundings, Target and its TSS sourcing arm, TJX and JCPenney. More as we learn about them.
Traffic appears to be off, but that was expected and has been the case at just about all trade fairs of late. Later in the afternoon, traffic did pick up noticeably.
Despite the lousy economy, the mood is fair. Companies are looking for opportunities where they can find them, with smaller companies, obviously, seeing more of an upside.
No big trend revelations so far. But I'll keep you posted…