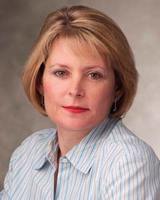 JCP: The Next Chapter
February 16, 2007
I find it interesting that following a multi-year rebranding under former ceo Allen Questrom, J.C. Penney is launching another under current ceo Myron Ullman, who took the helm a little over two years ago.
Not that that's a bad thing. More retailers could do a better job of freshening their image with the public — before their financials go soft. JCP is doing it with 15 consecutive quarters of sales increases to brag about, and bully for them.
You can read the The Dallas Morning News' report on its new campaign here.