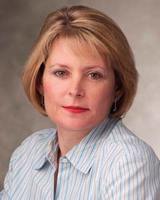 Research Shop Predicts Next Quarter's Retail Winners and Losers
February 25, 2009
For what it's worth…
An outfit called Prosper Technologies that builds consumer demand forecasts by analyzing survey data has come up with a list of retailers that stand to gain share or lose ground over the next 75 days.
The presumptive winners that deal in home textiles will come as no surprise: Family Dollar and Walmart. (The lists were compiled in alphabetical order.)
In the "they could be winners" line-up: Costco and Sam's Club. That list also includes Fred's, but from a parochial point of view I must note the chain hasn't been feeling the love for home lately. But then again, Target has cooled as well.
Among the "almost certain" losers that deal in domestics: Bon-Ton and Dillard's. Also included on the list are home textiles dabblers Nordstom and Neiman Marcus.
The "likely decliners" crowd includes, to my surprise, Ross and TJX. I have to disagree, but I'm going from gut, not number-crunching.
This is how Prosper Technologies came up with its prediction.
The company along with Greg Allenby, a professor at Fisher College of Business at Ohio State University who specializes in economical statistics, analyzed more than seven years of data from BIGresearch's monthly Consumer Intentions & Actions surveys. BigResearch is the company that conducts consumer polling for the National Retail Federation.
Allenby also examined the comps at over 37 publicly held retailers and applied Bayesian quantile analysis to the data. including whether or not consumers said they plan to spend more, same or less. I won't even pretend I've heard of Bayesian quantile analysis, but numbers wonks who get that sort of thing can dig into the methodology here.
Here's Prosper's full list:

Almost certain to see increase
Aeropostale
Buckle
Family Dollar
Hot Topic
Walmart
Likely to see increase
Fred's
BJ's
Costco
Sam's Club

Almost certain to see decline
Abercrombie & Fitch
American Eagle
Banana Republic
Bonton
Chico's
Dillard's
Gap
Pacific Sun
Neiman Marcus
Nordstrom
Saks
Stage
Likely to see decline
Cato
Children's Place
Ross
TJX