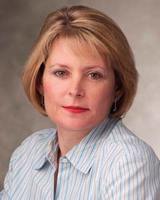 Ralph and JCP: Wall Street likie
February 1, 2007
New York – J.C. Penney Inc.'s shares were up 3.57%  to $84.17 around 2 p.m. EST today on the news of a massive exclusive house brand to be created for the retailer by Polo Ralph Lauren across multiple categories, including home. 
The market reaction for the design company's stock was more mixed, with the price first declining, then shooting up and, finally beginning to lose some steam. Around 2 p.m., Polo Ralph Lauren was trading at $84.19, up 2.14%. 
Goldman Sachs in a research following the announcement called it "a major coup," a merchandising move that demonstrates JCP is "even less like your grandmother's department store." 
The firm's view: "While the Ralph Lauren brand will not be evident on tags or signage, we expect a big splash in stores and marketing to convey a Ralph Lauren lifestyle."  
Goldman Sachs projects American Living will break the $300 million mark in its first year.