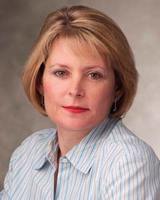 Everybody Wants a Taste
February 19, 2009
It's easy to tut-tut about the auto execs, bankers, homeowners and others looking for a piece of the bail-out pie. Understand, however, representatives of the textiles and retail industries are clamoring for their share as well.
The National Retail Federation is unhappy the stimulus bill did not include its proposal for three sales tax holidays to spur consumer spending this year. Under the plan, the federal government would reimburse the 45 states that levy sales taxes for their revenue loss following each of the 10-day tax-free periods. NRF said such tax holidays boost retail sales by 35% to 40%.
A group of textiles manufacturing trade associations fared better with the legislation. Inserted into the American Recovery and Reinvestment Act was a provision that extends "buy American" requirements to textiles and uniforms procured by the Transportation Security Administration and the U.S. Coast Guard.
That probably won't do much to help the fortunes of retail-oriented textiles suppliers, the majority of whom jettisoned their domestic looms years ago. But it may open an entrepreneurial window for manufacturing pros cut loose from those companies. Let's hope so.
In the meantime, there's still hope for the NRF's sales tax holiday proposal. No sooner was the ink dry on the stimulus plan than reports surfaced there could be another in the future. More pie, anyone?