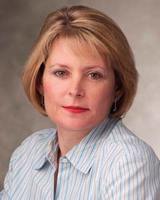 Stick a Fork in It
February 16, 2007
Market week is officially over. I haven't seen or heard anything in the past couple of days at variance with observations I posted earlier in the week. (Scroll down to read them.)
I'd say at least 40% of the showrooms were dark today. I passed others in which displays were already being torn apart to be boxed and shipped out for style reviews.
This being the first February major market there was a lot of griping about the cold all week. The arrival of snow & sleet on Wednesday only made matters worse.  One retailer who hails from a more temperate area of the country is said to have vowed no member of the company's buying team will ever touch down at a February market again.
Conversely, a couple of suppliers endorsed the timing as an improvement — although neither was thrilled to find himself in the northeast in the dead of winter.