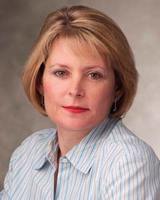 A good time was had by all
May 7, 2009
Sears/Kmart was the major sponsor of opening night for the 5th annual Design on a Dime benefit this evening in Manhattan. The charity benefiting is Housing Works, which provides services to homeless and low-income New Yorkers with HIV and AIDS.
Big turnout. Nicely done event. Check out the photo gallery.
The bait for this correspondent: an early look at fall 2010 home lines for Country Living (making its debut at both nameplates later this year), Jaclyn Smith, Ty Pennington and Cannon. Good, strong color across the board. Fresh prints. Don't know how heavy on solid color these lines will put out when it's time to hit the floor, but it certainly wasn't the focus tonight.
Fifty room vignettes were set up with merchandise from the hosts as well as more than 100 other home décor companies, most on the high end. Mise en scene was handled by a set off designers, including Smith, Pennington, Charlotte Moss, James Huniford, Sharon Simonaire, Nathan Egan, Ernets de la Torre, David Cafiero and menswear designer John Bartlett.
If only we could get stores looking like this. That would a stimulus plan in itself.
Large items such as furniture, décor pieces and big gift baskets were subject to silent auction. Smaller items were available for purchase. Pricing on furniture, linens, housewares and accessories is 60% to 80% off.
The event continues May 8-9 at the Metropolitan Pavilion, 125 W. 18th St., between 6th and 7th Avenues. Free and open to the public from 10 a.m. to 6 p.m.