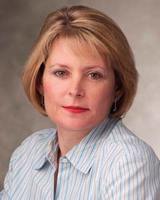 Luxury Watch
January 30, 2007
Spent yesterday morning at the New York Home Textiles Show at the Metropolitan Pavilion on West 18th Street. This is the event that used to be held at the Javits Center during market week, but is now held in tandem with the big New York International Gift Fair.
Morning traffic was much better than I had expected. Exhibitors told me Sunday had been a bit slow; however, almost everyone I spoke with said they had seen some good accounts on day one and done some order writing.
This being a show that aims at the luxury market, there is some lovely merchandise on display. The provenance for much of it hails from Europe and the U.S., although there is some wonderful, high-end handiwork out of India as well.
I haven't been over to the Javits center yet, where luxury home textiles creators exhibiting among the gift folks are as great in number as they are at the Metropolitan Pavilion, if not more so.
This is challenging week for luxury suppliers and retailers, with New York, Las Vegas and Maison & Objet running simultaneously. I'd love to hear from anybody in Paris about what you're seeing. When I get some scoop from our correspondent in Vegas, I'll let you know.