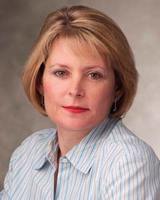 The Macy's Genome Project
July 19, 2007
One day a couple of months ago, I got the crazy idea to put together a list of the retail emporiums that were absorbed, acquired, merged by the constituent nameplates which later absorbed, acquired and merged to assemble into today's Macy's Inc. 
I started with a previously published Federated Department Stores Inc. time line, then followed that back through much Googling to determine the DNA of the stores ultimately incorporated into The Body that is now the largest department store company in the country.
The companies are listed by their date of founding. I'm quite certain I've missed at least one or two, if not more. So I invite the industry's history buffs to enlighten me.
If nothing else, maybe someone can send the list off to KKR.
1826
Lord & Taylor, New York
1830
Shilito's, Cincinnati
1841
Jordan Marsh, Boston
1849
Joseph Horne Co., Pittsburgh
D.H. Holmes, New Orleans
1851
F&R Lazarus, Columbus
1852
Marshall Field's, Chicago
1853
Rike's Department Store, Dayton
1857
Meier & Frank, Portland, Ore.
Hecht's, Baltimore
1858
R.H. Macy & Co., New York
1859
Wechsler & Abraham, Brooklyn 
(later Abraham & Straus)
1867
Stern Brothers, Manhattan
Rich's, Atlanta
Davison-Paxon, Atlanta
(later Davis-Paxon-Stokes)
1868
Strawbridge's, Philadelphia
Sibley's, Rochester
1870
Goldsmith's,  Memphis
1872
Bloomingdale Brothers, Manhattan
L.S. Ayres, Indianapolis
1876
I. Magnin, Los Angeles
Hengerer's, Buffalo
1877
May Co., Leadville, Colo.
O'Neil's, Akron
1881
Robinson's, Los Angeles
Filene's, Boston
1887
Maas Brothers, Tampa
The Jones Store, Kansas City
1890
Bon Marche, Seattle
1897
Maison Blanche, New Orleans
Hess's, Allentown
1898
Burdine's, Miami
1896
William H. Block Co., Indianapolis
Broadway Dept. Stores, Los Angeles
1900
Foley's , Houston
1901
McCurdy's, Rochester
1907
Bullock's, Los Angeles
1911
Famous-Barr, St. Louis
1928
Hahn Dept. Stores, New York
1929
O'Connor Moffat & Co., San Francisco
1962
Rich's, Atlanta
UPDATE
A former "Targeteer" adds two more in the comments below: JL Hudson Co (founded 1881, Detroit) and Dayton's (founded 1902, Minneapolis). Both were absorbed into Target Corp.'s Department Store Division, along with Marshall Field's. The division was sold to May Co., which we all know was then sold to Federated, which is now Macy's Corp.
And so it goes.