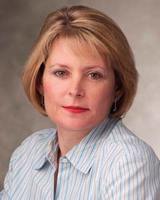 Walmart.com hangs up on customers
September 28, 2007
This one blows my mind. According to the New York Times' business and technology blog, Bits, Wal-Mart has decided to elminate the toll-free help number from its web site — along with all other company phone numbers! The "Customer Contact Reduction" policy is to go into effect next week, reports the Times.
I can't imagine why a company that has been working so hard to repair its reputation with consumers would choose to throw a wall up between itself and the more than 28 million visitors who shop its site each month.
Yes, customer service costs money. For a retailer the size of Wal-Mart, it probably costs a lot of money. But that's part of doing business, and this move has Cold Multi-National Corporation written all over it.
Sam Walton wouldn't just roll in his grave, he'd climb out, walk down to Highway 71B and clunk heads.