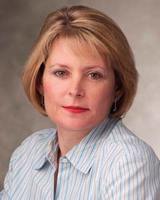 And now, for something completely different…
May 13, 2009
Financial news reports on Wednesday were dominated by the U.S. Commerce Department's morning announcement that retail sales fell back a bit — 0.4% — last month.
The National Retail Federation –which extracts sales of autos, gas and restaurants from the equation and adjusts for the shift of Easter from March last year to April this year — also put the drop-off of 'pure' retail sales at 0.4%.
The Dow fell, the Nasdaq fell, the S&P fell. According to CNBC: "Wall Street's rally got a dose of reality Wednesday when retail sales numbers showed what many market watchers have been arguing: The economy is far from recovery."
So, what a surprise Wednesday evening to see this headline from Bloomberg News:
'Good Bad' Economy Inspires Consumers as Slump Eases
It's highly anecdotal. I think it's premature. But if you're looking for a sip from a glass that is half full, here's your tonic.