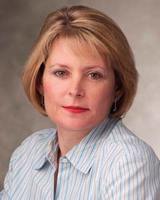 Defending Target
December 28, 2007
Stockbroker-turned-journalist Marek Fuchs has a good piece up on TheStreet.com today about over-reaction to the news that a Lazard analyst cut Target's earnings outlook. In particular, Fuchs takes issue with the way Target is being portrayed in reports about the downgrade as "the first casualty" of the retail season, and points out that its earnings are still expected to be pretty healthy. Key quote:
Yes, he took his target on this $50 stock that is "the first casualty of the holiday season" to $65 from $67. That's all but a rounding error, and it's still calling for a more than 25% gain. Yet the analyst used vocabulary appropriate for war that the business media dutifully, casually, with lack of independent thought, parroted. A cut to $65 from $67 is less casualty than uninfected scratch. 
He makes a good point — something we should all bear in mind as the year-end numbers start rolling out in the coming weeks. The broader media narrative seems to be drifting toward Christmas Lousy/Retailing In the Dumps. Certainly, holiday appears to have been weaker than average, but it doesn't look like sales declined. 
Sales were expected to be relatively soft. Most retailers appear to have planned accordingly. Isn't that how smart businesses are supposed to behave?