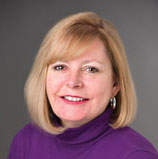 China setting up shop in the UK with Textiles City
February 21, 2008
Fascinating piece in the Wigan Observer about a project to build a Chinese textiles city in the United Kingdom. Reason: market proximity.
The project is expected to create more than 1,000 manufacturing and clerical jobs. It's to serve as a hub for China's apparel and textiles mills looking to expand trade in Europe. The deal is part of a push by the British government to boost bilateral trade with China by 50%. Developer Commercial Group Properties worked with the China Chamber of Commerce to bring off the deal. In the development, it will partner with Chinamex, a Chinese government-owned trading company.
Wigan, located in the northwest of England, was once a prosperous textiles center (or, as the Brits would have it, centre). Its last mill closed in 1980.
The UK Telegraph has more in the development here and here.