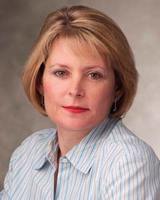 One last look at Heimtextil: I stand corrected
January 29, 2008
The numbers from Heimtextil 2008 have arrived, and they show that the number of visitors climbed to 86,378 — that's up 554 heads from 2007.
My first reaction: yeah, right. But a representative from Messe Frankfurt noted that the numbers are audited by AUMA, a division of the German federal government that strictly certifies stats for all that large trade fair venues, or messes. 
U.S. attendance was off by about 5%. Big growth came in attendance from Arab countries. The contract area is apparently also pulling a lot of traffic.
I've been promised a list of attending retailers. When once arrives, I'll add it here.