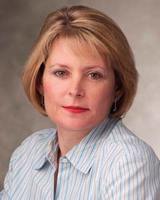 Move Over YouTube Debates, Here Comes Softline
July 26, 2007
Finally! A home textiles company has combined push marketing — that unbidden email inviting the recipient to visit a showroom — with contemporary web technology.
Softline Home Fashions fired off emails this week that link to a well-produced short film about the company. The slick piece, though a bit long, covers just about every aspect of the Los Angeles-based operation, from back office to cutting room to warehouse.
Along the way, employees speak to the camera from tightly shot product vignettes that quietly play up the fashion aspects of Softline's assortment.
While principals Jason and Rodney Carr speak in separate shots an array of pattern close-ups segue from one to another behind them. I find this particularly significant in an era when so many suppliers are terrified of exposing their product to public view.
As it moves through its paces, the film's sound track incorporates Pink Floyd, the Rolling Stones, The Who, the Beatles and at least one other artist who I confess I am insufficiently hip to recognize. In short, this is no YouTube-style DIY video.
Now, is your average 50-something senior vp of home going to spend much time watching this? Probably not. But the format strikes right at the assistant buyer and buyer demographic. And while in today's rigidly spreadsheet-oriented retail culture they're not the ultimate decision-makers, some of them will become the Big Pencils of tomorrow.
That Softline is speaking to them in their idiom strikes me as exceedingly smart.
You can link to the video here: