Eco-friendly home furnishings
Product information on eco-friendly home furnishings, green design, environmental regulations, recycling techniques and sustainable forest resources.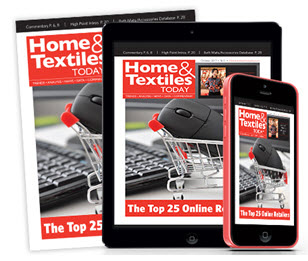 See the October 2017 issue of Home & Textiles Today. In this issue, we look at the Top 25 Online Retailers. H&TT's exclusive annual ranking of the biggest online sellers of home textiles finds that while pure play etailers continue to fly, bricks & clicks are digging into omnichannel. See details!
Furniture Everyday

Bill McLoughlin

October 12, 2017

The road to tomorrow starts here and now

A great deal of time and effort these days is spent pondering what the future of the furniture business will look like. How will stores evolve? How can local or regional players compete in an environment of national, even global e-commerce giants? Will digital advertising and social media replace traditional marketing formats? How do you reach Millennials, and what do they want to buy? All of these are important questions, and they just scratch the surface. That said, there is no path to the future that does not go through running a good business today. Despite all the talk about ...

Mattress Math

David Perry

October 11, 2017

3 key demographic groups and their mattress-buying habits

6.6 and $726 This is the expected mattress replacement cycle in years for consumers between the ages of 18 and 35, and the price that consumers in that age group are willing to pay for a queen-sized mattress. Why it matters: This is a good news/bad news scenario. The good news is that younger consumers, many of them Millennials, have much shorter mattress replacement expectations than older consumers, which could open the door to more frequent mattress purchases by those younger consumers. But there is a catch: Those younger consumers say they are willing to spend much less ...

Bedding Today

David Perry

October 10, 2017

Amazon, Casper, Saatva, T&N fueling online mattress boom

If you are looking for insights on how the direct-to-consumer channel gained a shocking six points of market share in just two years, a period in which bedding specialty stores and furniture stores both lost share, we are here to help. This week we published our leading bedding e-tailers report, and it fills in key details about how the online mattress space is posting spectacular gains. Short answer: Because the market leaders are posting spectacular gains. Amazon, the No. 1 bedding e-tailer, doubled its bedding business last year, hitting $250 million in sales. And, importantly, that figure does not include ...
All Blogs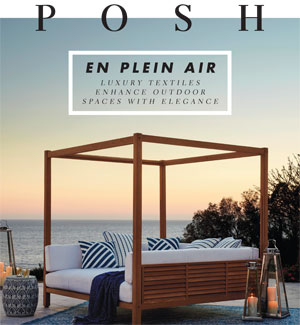 The letter O is for October and Opportunity. With the emergence of more sophisticated constructions and designs in performance fabrics, luxury textiles are expanding outdoors. High-end hospitality poses another opportunity, and the sector is poised for billion-dollar growth over the next five years. PLUS, our Product Gallery spotlights the newest spring/summer introductions.
You can also sign up to receive our POSH e-newsletter for free the first and third Wednesday of every month. Click here to start your free online subscription.
More
H&TT editors Jennifer Marks and Warren Shoulberg visit three brands making their New York Home Fashions Market debut. See the videos!