Eco-friendly home furnishings
Product information on eco-friendly home furnishings, green design, environmental regulations, recycling techniques and sustainable forest resources.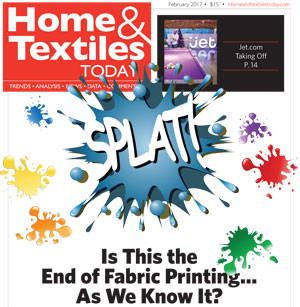 See the February 2017 issue of Home & Textiles Today. In this issue, we discuss the next era of fabric printing. Consumer demands for more personalized products and faster delivery have digital textiles printing providers feeling good about their model. See details!
Furniture Everyday

Bill McLoughlin

February 16, 2017

'AR' you ready for the future of retail?

There's no longer a debate about whether brick-and-mortar stores must adapt to thrive among a new generation of consumers growing up on e-commerce. The questions are what will that adaptation look like and how can the in-store experience be enhanced and integrated enough with the consumer's digital experience to lure shoppers from their homes. The answer can be found in one word — technology. Retailers across myriad channels are already experimenting with augmented and virtual reality, robotics, chat bots, artificial intelligence, beacons and RFID tags, just to name a few of the dizzying array of new technologies swarming the ...

Bedding Today

David Perry

February 15, 2017

Tempur Sealy, Mattress Firm split leaves both as losers

That was one high-stakes poker game. Last month, as we now know, Mattress Firm and Tempur Sealy International engaged in talks about continuing their partnership, which has been one of the most fruitful partnerships in the bedding industry, fueling growth at both companies. But this time the parties couldn't reach a mutually agreeable decision about moving ahead. Tempur Sealy officials said Mattress Firm wanted "significant economic concessions." Mattress Firm said its customers expect it to provide "innovative products at compelling consumer values." Somewhere on that concessions-value battleground, firm lines were drawn. And so the companies are parting ways. There ...

One Stop Shop

Alex Milstein

February 14, 2017

What one customer review can teach furniture companies about customer service

I've been thinking a lot about customer service lately. While we all know why good customer service is important, some companies still can't get it right. More often than not, this costs it its business as well as repeat customers. One such example is from the Consumer Champions section of The Guardian, which hosts consumer reviews and attempts to solve problems by contacting the company in question or giving the consumer advice. The review I'm referring to is about the mattress company Argos and its less-than-satisfactory customer service. The customer is upset that his mattress did not ...
All Blogs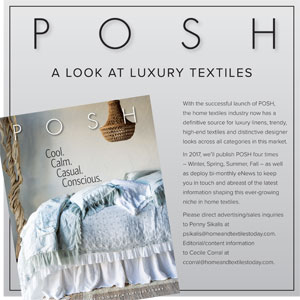 Check out the latest issue of POSH, Progressive Business Media's luxury textiles publication. Inside you'll find features on current trends in high-end home fashion, retail, demographics, marketing and product innovations.
You can also sign up to receive our POSH e-newsletter for free every 1st and 15th of the month.
Click here to start your free online subscription.
More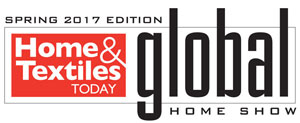 H&TT's Global Home Show is set for March 26-30, 2017. It is the ideal venue for U.S. and foreign-based suppliers looking for temporary space for Market Week. All exhibitors also get strong marketing support from H&TT, in print and online. It's the most cost-effective and convenient way to show at New York Home Fashions Week. Get details!