Eco-friendly home furnishings
Product information on eco-friendly home furnishings, green design, environmental regulations, recycling techniques and sustainable forest resources.
Bedding Today

David Perry

March 3, 2014

Bedding Conference adds mojo with Magowitz

We will be helping retailers make more mojo at our upcoming Bedding Conference. Yes, mojo is a good thing, something that all successful retailers must possess. It's the power that allows individuals and companies to be at the top of their game. "Making Mojo at Retail" is the theme of the conference, set for May 14-16 at the Omni Orlando Resort at Championsgate, Fla. We are pleased to announce that we are partnering with the Seena Magowitz Golf Classic at our conference. The Bedding Conference runs from Wednesday, May 14, through the morning of Friday, May 16, and the ...

Sourcing Strategies by Tom Russell

Thomas Russell

February 27, 2014

Chinese labor increases, currency fluctuations remain a challenge

A recent news article on Woodworking Network.com states that the Chinese wooden furniture industry saw growth in 2013, albeit slower than in previous years. I've included a link to this story below for more details. http://www.woodworkingnetwork.com/wood-market-trends/woodworking-industry-news/production-woodworking-news/Chinese-Wooden-Furniture-Industry-to-Reach-963-billion-by-2018-247411601.html#sthash.2BguhINc.dpbsThis should come as no surprise given the challenges that all industries in China are facing of late. For example, government-mandated wage increases are putting pressure on many manufacturers to find ways to lower costs. This is certainly one way to keep a lid on price increases, but obviously will continue ...

Editor's Desk

Ray Allegrezza

February 26, 2014

Social media has not only changed the way we communicate with each other; it is changing how, where and when we shop.And while this can be a tremendous opportunity for retailers, social media also allows consumers to share their shopping experiences - good and bad - in real time with millions of other consumers.Social media has also provided a platform for sellers to serve up meaningful content and information about the goods and services they offer.Clearly, the retailers who are winning are those who have found a way to communicate with consumers while managing to control the content and ...
All Blogs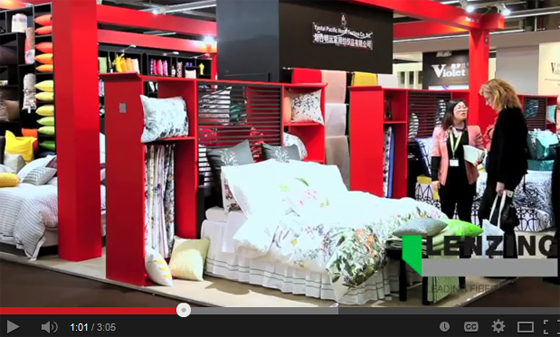 Join H&TT Editorial Director Warren Shoulberg and Editor-in-Chief Jennifer Marks as they report from the 2014 Heimtextil show in Frankfurt. See the videos. Sponsored by Lenzing.
More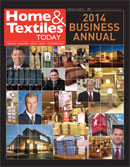 This year's Business Annual report, a compilation of reports previously published by H&TT throughout 2013, contains the Top 50 Home Textiles Retailers, the Top 15 Home Textiles Suppliers, and the Database distribution reports for top-of-bed, sheets and pillowcases, area rugs, table and kitchen linens, bath and bath accessories, utility bedding and window treatments.
More Details.