Eco-friendly home furnishings
Product information on eco-friendly home furnishings, green design, environmental regulations, recycling techniques and sustainable forest resources.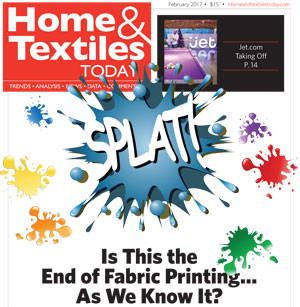 See the February 2017 issue of Home & Textiles Today. In this issue, we discuss the next era of fabric printing. Consumer demands for more personalized products and faster delivery have digital textiles printing providers feeling good about their model. See details!
One Stop Shop

Alex Milstein

February 28, 2017

How to avoid the 6 reasons consumers unfollow brands

There are tons of resources for finding social media best practices, but the implementation of those practices will change with each company. It may be suggested that you post to Facebook between 1 p.m. and 3 p.m. every day, but your company might discover it gets more engagement by posting between 4 p.m. and 6 p.m. And while it's important to know the general idea of social media best practices, it's also helpful to know what consumers dislike about brands on social media. Sprout Social, a social media management company, conducted a survey to ...

A Rep's Perspective

Mike Root

February 28, 2017

Furniture sales professional continuing education

Last week, I discussed the concept of running your sales business like a real business. Today let's consider one big area where you should your time to improve your professional standing that is not what would be considered billable hours. Billable hours are charged back to a client with the firm being paid for the work. This is similar to a sales rep sitting in front of a customer presenting product, making the sale and eventually receiving commission. Professional service firms love billable hours because the more of them they have, the more they get paid. Non-billable hours represents ...

From Fabric to Frame

Cindy W. Hodnett

February 28, 2017

What happens if everything changes? Are you ready?

From the seen-on-the-morning-information-scan category: An article talking about the "fall of exaggerated consumerism" asserts that the next generation of buyers is not going to play by the same rules as those of previous years. Rather than being persuaded to buy as much as possible and the latest version of everything, new buyers will begin practicing "lowsumerism," according to author Gustavo Tanaka, who titled his column "Something Extraordinary is Happening in the World, and Most People Haven't Noticed." "For too long, we've been manipulated to consume as much as we possibly can, to buy every new product launched — the ...
All Blogs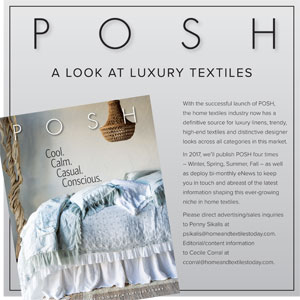 Check out the latest issue of POSH, Progressive Business Media's luxury textiles publication. Inside you'll find features on current trends in high-end home fashion, retail, demographics, marketing and product innovations. See the issue here.
You can also sign up to receive our POSH e-newsletter for free every 1st and 15th of the month.
Click here to start your free online subscription.
More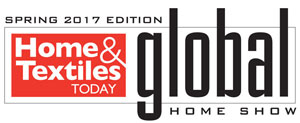 H&TT's Global Home Show is set for March 26-30, 2017. It is the ideal venue for U.S. and foreign-based suppliers looking for temporary space for Market Week. All exhibitors also get strong marketing support from H&TT, in print and online. It's the most cost-effective and convenient way to show at New York Home Fashions Week. Get details!