Home Textiles bedding, bath, kitchen, juvenile, table, linens, window & rugs
News covering the development, design and retailing of home textiles products
Home Alone 3

Warren Shoulberg

February 18, 2014

If there was ever a moment for the home furnishings industry to take its turn in the technical spotlight this is it.Coming out of the huge Consumer Electronic Show last month, the talk was no longer about hi-def, 3D or how big your screen was.Instead everyone was talking about wearable tech and the Internet of Things.... two trends that play perfectly into the hands of the home textiles and housewares industries.The wearable tech talk had to do with devices you could put on your body - on your wrists, your head or various points in between - that would ...
All Blogs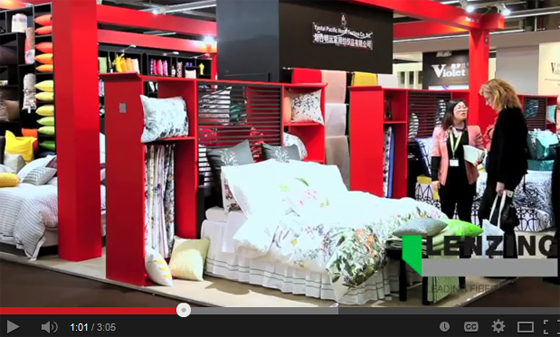 Join H&TT Editorial Director Warren Shoulberg and Editor-in-Chief Jennifer Marks as they report from the 2014 Heimtextil show in Frankfurt. See the videos. Sponsored by Lenzing.
More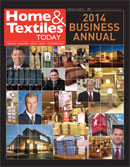 This year's Business Annual report, a compilation of reports previously published by H&TT throughout 2013, contains the Top 50 Home Textiles Retailers, the Top 15 Home Textiles Suppliers, and the Database distribution reports for top-of-bed, sheets and pillowcases, area rugs, table and kitchen linens, bath and bath accessories, utility bedding and window treatments.
More Details.