Home Textiles bedding, bath, kitchen, juvenile, table, linens, window & rugs
News covering the development, design and retailing of home textiles products
advertisement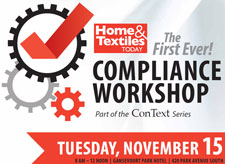 The most important issue of the decade for the home textiles industry is the subject of this unprecedented halfday session with presentations from industry authorities on standards, fiber and fabric authentication, testing and compliance processes. See Details!
Home Alone 3

Warren Shoulberg

February 18, 2014

If there was ever a moment for the home furnishings industry to take its turn in the technical spotlight this is it.Coming out of the huge Consumer Electronic Show last month, the talk was no longer about hi-def, 3D or how big your screen was.Instead everyone was talking about wearable tech and the Internet of Things.... two trends that play perfectly into the hands of the home textiles and housewares industries.The wearable tech talk had to do with devices you could put on your body - on your wrists, your head or various points in between - that would ...
All Blogs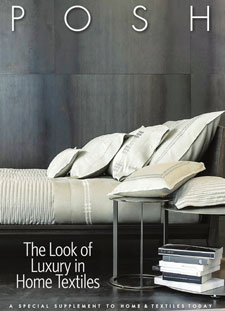 Welcome to POSH, the new publication on the luxury home textiles market from Home & Textiles Today. Take a look and you'll see features on fashion, but there's also much more on demographics, marketing and trend directions. And watch for the debut later this summer of the POSH e-newsletter as well as the next print edition this winter. Click on the cover image above to take you to the digital edition of the very first POSH.
See the issue.
More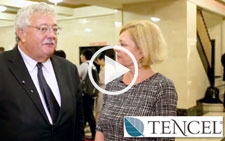 Join HTT Editorial Director Warren Shoulberg and Editor-in-Chief Jennifer Marks as they report from the Fall 2016 New York Home Fashions Market. Each day they will share news about the trends coming out of showrooms and the hot topics of the market week. See the videos! Video coverage sponsored by Tencel.
advertisement