Home Textiles bedding, bath, kitchen, juvenile, table, linens, window & rugs
News covering the development, design and retailing of home textiles products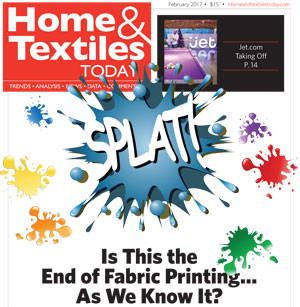 See the February 2017 issue of Home & Textiles Today. In this issue, we discuss the next era of fabric printing. Consumer demands for more personalized products and faster delivery have digital textiles printing providers feeling good about their model. See details!
Home Alone 3

Warren Shoulberg

February 18, 2014

If there was ever a moment for the home furnishings industry to take its turn in the technical spotlight this is it.Coming out of the huge Consumer Electronic Show last month, the talk was no longer about hi-def, 3D or how big your screen was.Instead everyone was talking about wearable tech and the Internet of Things.... two trends that play perfectly into the hands of the home textiles and housewares industries.The wearable tech talk had to do with devices you could put on your body - on your wrists, your head or various points in between - that would ...
All Blogs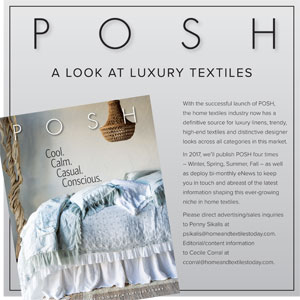 Check out the latest issue of POSH, Progressive Business Media's luxury textiles publication. Inside you'll find features on current trends in high-end home fashion, retail, demographics, marketing and product innovations. See the issue here.
You can also sign up to receive our POSH e-newsletter for free every 1st and 15th of the month.
Click here to start your free online subscription.
H&TT Global Home Show

March 27, 2017 - March 30, 2017

295, 230 Fifth Ave.

New York, NY, US

New York Home Fashions Market

March 27, 2017 - March 30, 2017

New York

New York Tabletop Market

April 4, 2017 - April 7, 2017

New York , New York
More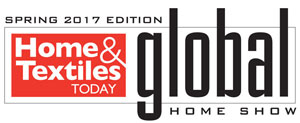 H&TT's Global Home Show is set for March 26-30, 2017. It is the ideal venue for U.S. and foreign-based suppliers looking for temporary space for Market Week. All exhibitors also get strong marketing support from H&TT, in print and online. It's the most cost-effective and convenient way to show at New York Home Fashions Week. Get details!