International Developments | Home Textiles Today
WHITE PLAINS, N.Y. - Surtex, the annual New York trade fair for surface design, will expand next year from nearly 250 exhibitors to 300, according to show manager GLM. More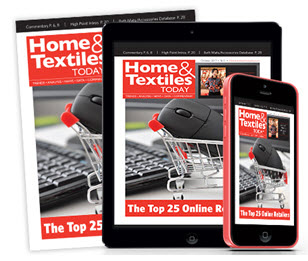 See the October 2017 issue of Home & Textiles Today. In this issue, we look at the Top 25 Online Retailers. H&TT's exclusive annual ranking of the biggest online sellers of home textiles finds that while pure play etailers continue to fly, bricks & clicks are digging into omnichannel. See details!
On The Beat

Cecile Corral

June 16, 2014

Hispanics are good for the home furnishings business, says a recent report titled "Upscale Latinos: A Bright Outlook for High-End Marketers." These "upscale Latinos" fall within the $50,000-$100,000 annual income bracket and tend to have a "consistent level of optimism about safety, well-being and wealth creation," according the report released in late May by Neilsen and the Association of Hispanic Advertising Agencies (AHAA). That level of consumer confidence leads to increased spending levels that "make this segment an imperative to the U.S. economy and prestige brands," the report notes. Here are some encouraging take-ways from the ...
All Blogs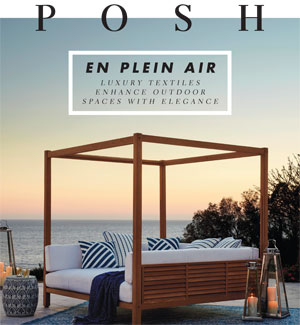 The letter O is for October and Opportunity. With the emergence of more sophisticated constructions and designs in performance fabrics, luxury textiles are expanding outdoors. High-end hospitality poses another opportunity, and the sector is poised for billion-dollar growth over the next five years. PLUS, our Product Gallery spotlights the newest spring/summer introductions.
You can also sign up to receive our POSH e-newsletter for free the first and third Wednesday of every month. Click here to start your free online subscription.
More
H&TT editors Jennifer Marks and Warren Shoulberg visit three brands making their New York Home Fashions Market debut. See the videos!