International Developments - South America | Home Textiles Today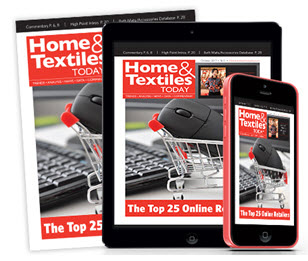 See the October 2017 issue of Home & Textiles Today. In this issue, we look at the Top 25 Online Retailers. H&TT's exclusive annual ranking of the biggest online sellers of home textiles finds that while pure play etailers continue to fly, bricks & clicks are digging into omnichannel. See details!
The Thread

Jennifer Marks

October 12, 2017

You may have seen the recent IHL Group report debunking the widely reported "Retail Apocalypse" meme created by their year's wave of store closings. I confess to being among those caught up in the wave. Per the IHL's research, U.S. retailers are opening 4,080 more stores this year than they are closing, and for every door that goes dark another 2.7 units open for business. In addition, plans call for 5,500 new stores next year. IHL president Greg Busek joined National Retail Federation execs in a press conference a couple weeks ago to further ...

Home Alone 3

Warren Shoulberg

October 12, 2017

Arket. Remember that name as perhaps a seminal moment in the history of responsible retailing. Then again, a year or two from now we may not have a clue what in the world Arket was supposed to be. Arket is the newest brand offshoot from the folks at H&M, the fast fashion retailer that is doing its part to turn the apparel business upside down and taking its initial steps to do the same for the home business. The premise of Arket — I guess it's a variation on the word "market" though it could mean something else entirely ...

Home Alone 3

Warren Shoulberg

September 7, 2017

Looks like it's happening again. Another big brand is moving from the upstairs world down to a lower level…while trying to maintain its better business. This time it's happening in the apparel business, but everyone in home textiles can tell you stories about all the times this was done in the world of sheets and towels … and what happened. The latest twist involves Under Armour, the seemingly ubiquitous athleisure wear brand that if it didn't invent the whole category of workout clothing as fashion certainly took it to much higher levels. The brand had for its ...
All Blogs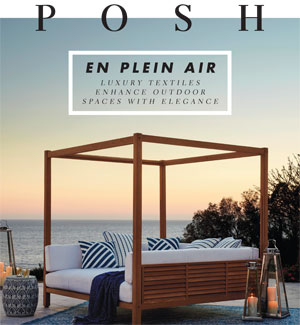 The letter O is for October and Opportunity. With the emergence of more sophisticated constructions and designs in performance fabrics, luxury textiles are expanding outdoors. High-end hospitality poses another opportunity, and the sector is poised for billion-dollar growth over the next five years. PLUS, our Product Gallery spotlights the newest spring/summer introductions.
You can also sign up to receive our POSH e-newsletter for free the first and third Wednesday of every month. Click here to start your free online subscription.
More
H&TT editors Jennifer Marks and Warren Shoulberg visit three brands making their New York Home Fashions Market debut. See the videos!